Greetings, Kupo!

We at the Moogle Bio Research Institute of Vana'Diel (MBRIV) have made a grave mistake...

Whoever said elephant and pig genes don't splice, was wise to stop where they did. As it turns out, dragon and bunny genes DO splice! However, the results were something we could never have predicted. We're not pointing any fingers, except at Moogle Bob, who is to blame for everything. In our most recent attempt to create a Pocket Portable Dragon of the most adorable variety, a dragon with the characteristics of a bunny, Moogle Bob screwed up the calculations(Thanks, Moogle Bob. Way to go.). Instead, we have ended up with a bunny of the most unpleasant variety, a bunny with the characteristics of a dragon!

Even worse, Moogle Bob has left the door to the cage unlocked, and this demonic bunny has escaped, carrying some of our latest gizmo's and gadgets! Last we were able to verify was in northern Uleguerand Range, so if you happen to encounter this fierce beast, be sure to evacuate the area if you value your life!

Out of concern for the adventurers of Vana'diel, we have risked Moogle Bob's life and sent him to recover an image of the beast. Just looking at it sends chills down my spine! Take a good look, though, and burn this beast's image into your mind so you are sure to flee if you encounter it!

Good luck, adventurer, and godspeed!

P.s. Rumor has it that if you manage to destroy this foul beast, each adventurer involved will be rewarded with one merit point and 50,000 gil!
Attachments: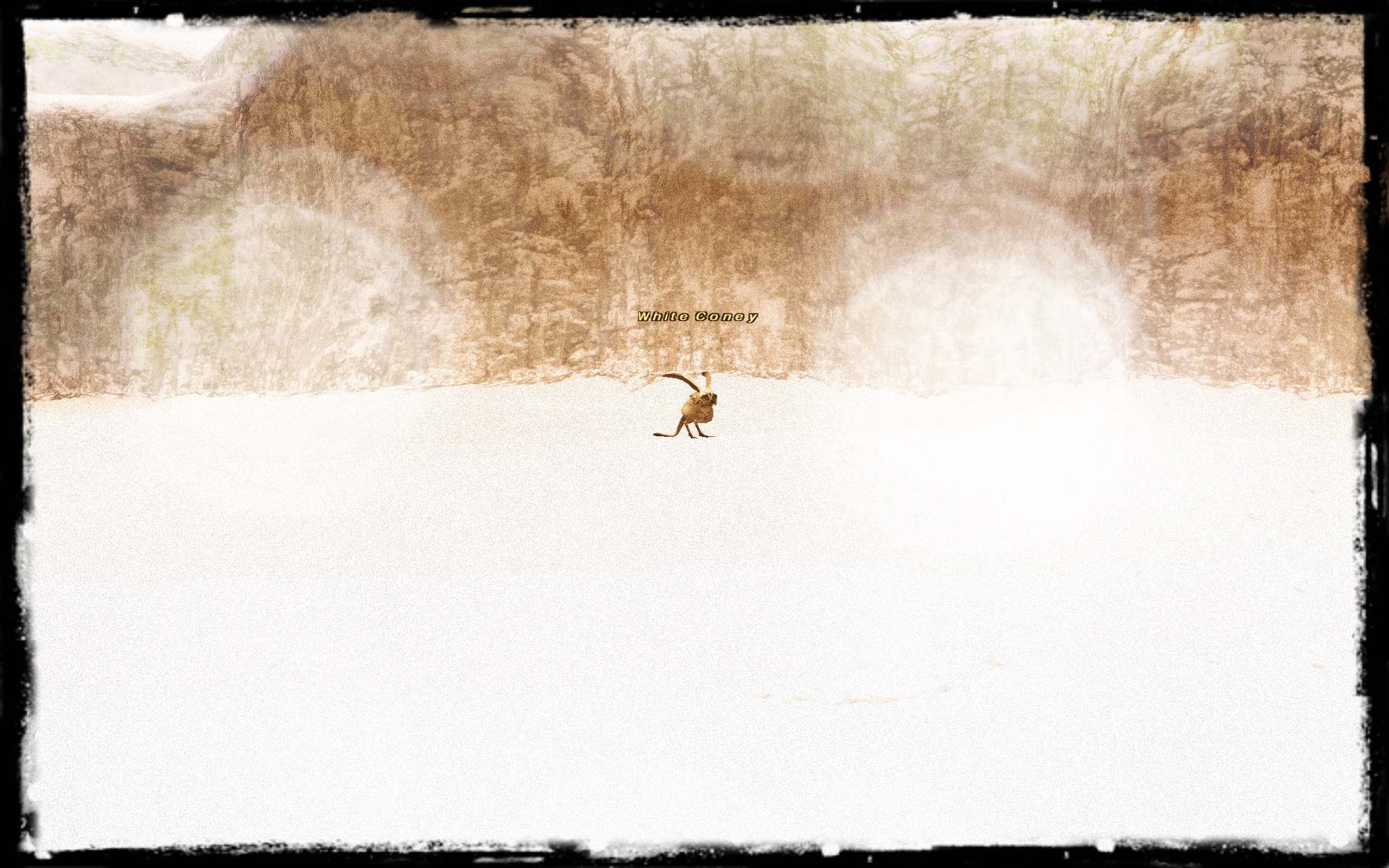 bunny.jpg [ 1.1 MiB | Viewed 11956 times ]